Thrifty Finds, Big Impact
Every Purchase Supports Our Mission
A Store with a Cause
Revive, Reuse, and Support
Dive into a world of hidden treasures at our HOC Thrift Store, where every item tells a story and every purchase serves a purpose. Located conveniently within our main building in Waterloo, our store boasts a curated collection of gently used clothing, functional household goods, toys, books, and so much more. And the best part? With every acquisition you make, you directly contribute to our larger mission of assisting those in need in Seneca County.
Our inventory is continuously evolving, ensuring a fresh shopping experience with every visit. From unique fashion finds to essential kitchen utensils, there's always something waiting to be discovered. Beyond the joy of thrifty shopping, it's the knowledge that your purchases directly translate into meals for hungry individuals and families that adds an invaluable layer of satisfaction.
We also welcome your generous donations. If you have gently used items that you believe could find a new home, bring them to us. We take care to inspect every item, ensuring that only the best reaches our shelves.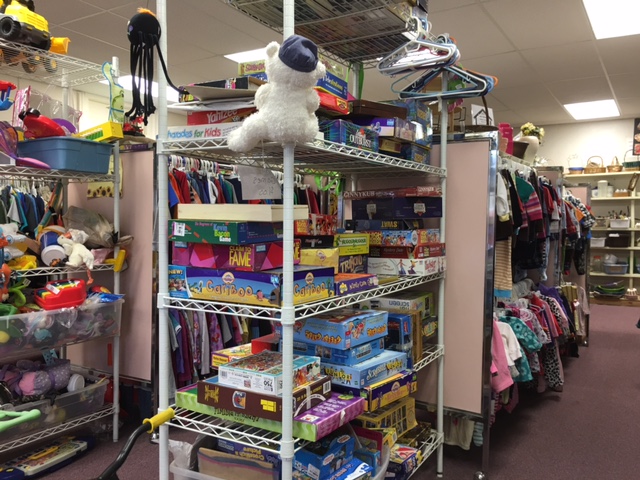 Open most days for your convenience. Swing by on Mondays, Wednesdays, and Fridays between 10 am to 4 pm. On Tuesdays and Thursdays, we stretch our hours till 6 pm. And remember, the first Saturday of every month has us welcoming shoppers from 10 am to 2 pm.
Stay updated with our special sales and events. Follow the HOC Thrift Store on Facebook to never miss out on a deal and to be part of our vibrant community.
Giving Back Through Shopping
Every dollar you spend in our thrift store gets reinvested into our mission. Whether it's feeding a hungry family or assisting someone with essentials, your purchases make a tangible difference in Seneca County.