Nourishing Our Neighbors
Monthly Assistance for Seneca County Residents
Our Commitment to Nutrition
Feeding Seneca County, One Meal at a Time
The importance of a well-balanced meal can't be underestimated, especially in trying times. At The Seneca House of Concern, our food pantry stands as a testament to our commitment to ensuring that no resident of Seneca County goes hungry. Located at the heart of Waterloo, we provide monthly food assistance tailored to meet the specific needs of our community members.
For those new to our pantry, rest assured that no one is turned away on their first visit. We understand that situations vary and our aim is to be as supportive and accommodating as possible. For returning visitors, we do have eligibility guidelines in place to ensure that assistance is extended to those genuinely in need.
We have seen an unprecedented number of individuals seeking assistance, and we're prepared. From fresh produce to pantry staples, our shelves are stocked with nutrition in mind. And while we encourage residents from the southern end of the county to approach local food pantries, we are here to discuss any unique situation that might arise.
Additionally, to ensure consistent and effective aid, we kindly ask our visitors to keep their files up-to-date. This way, our assistance remains timely and relevant to your needs.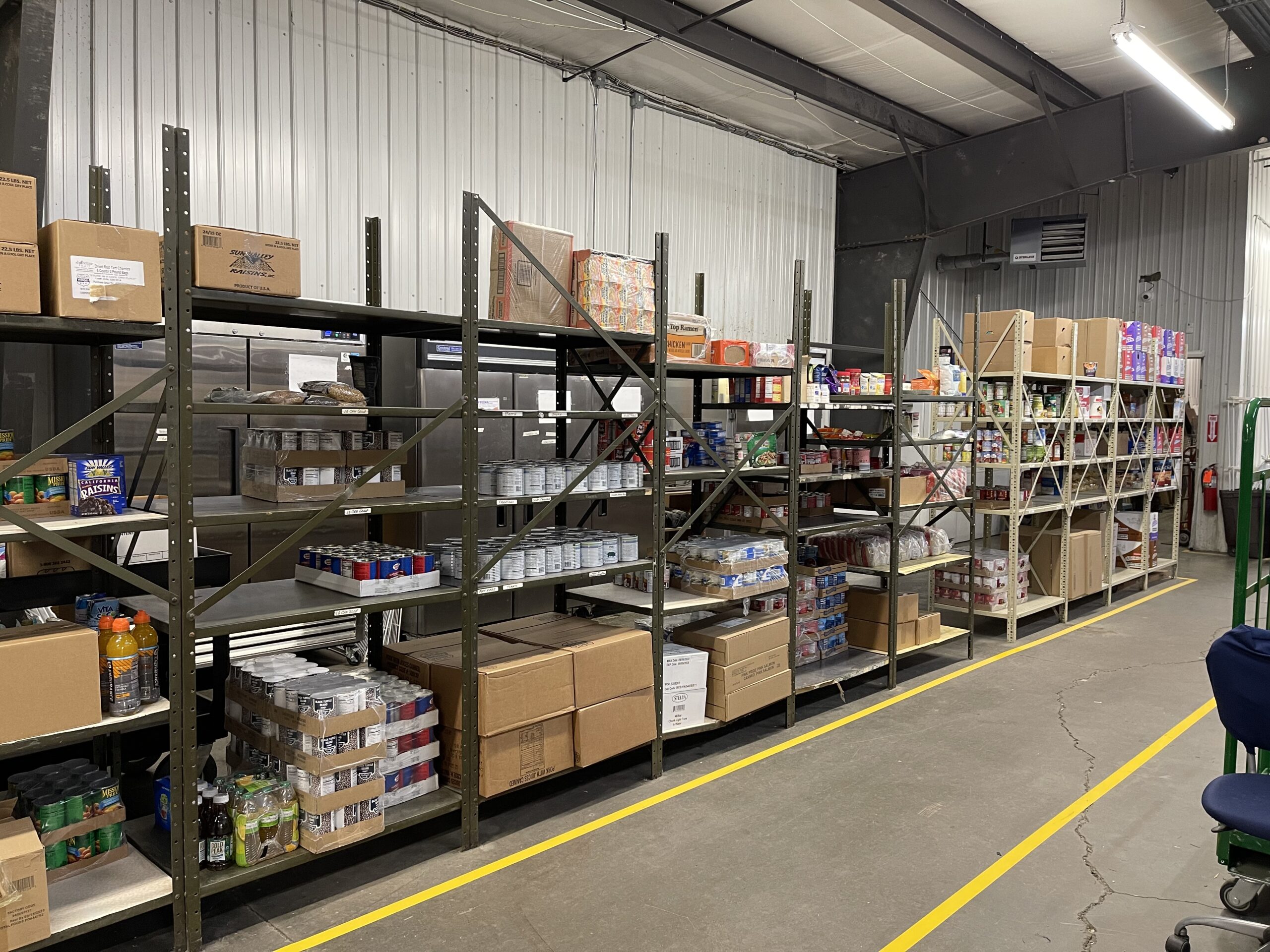 Guidelines for Eligibility
Because we are seeing an unprecedented number of people for assistance at the Food Pantry, we are enforcing several rules:
If you live in the southern end of the county: Ovid, Lodi, Interlaken; we ask that you visit the food pantries in those locations. If you need information on those pantries we will be able to provide it for you. If there is a reason you are unable to get to those pantries or require additional assistance, then you may discuss the situation with us and we will see how we may help you.

If you have not applied for SNAP Benefits (Food Stamps), we strongly encourage you to do so.

If your file is not up to date you will not be given food until you have provided the proper paperwork. If there are changes in your circumstances, please provide documentation of those changes as they happen. Everyone's file is updated yearly; a yearly update is mandatory and will be strictly enforced.
Eligibility and Documentation
We want to make the process as smooth as possible. Please ensure that you have the required documents with you, especially if it's your subsequent visit. Keeping your file current helps us serve you better.
Proof of current address for you and everyone in your home that you wish to include in your file. You may use a drivers' license, a piece of mail, medical records, or school records. We do not take Social Security Cards.

Food will be given on the first visit without any documentation.

Nothing but food will be given on the first visit unless, in extreme circumstances, documentation is provided.

No further services will be provided until your file is current.

It is your responsibility to inform us of any household changes.
We are conveniently located at 22 Locust St., Waterloo, NY 13165. Our doors are open Monday to Thursday from 10:30 am, with varying closing times to accommodate as many as possible. If you can't reach us immediately, please leave a message; we're likely assisting another community member and will return your call promptly.
Our commitment doesn't end at food assistance. Explore our thrift store and discover how every purchase supports our broader mission. From clothing to household items, every acquisition aids our neighbors in need.